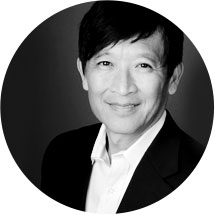 Teddy is an LA-based film and marketing executive. As VP at Columbia and Paramount Pictures, he produced Hollywood hits like Hitch, Pursuit of Happyness,Charlie's Angels, Anaconda, Indecent Proposal and Star Trek VI: The Undiscovered Country, among others. Aside from holding an MBA from Harvard Business School and a B.S. from Cornell, he also has a seat in the Committee of 100, which counts prominent Chinese Americans like I.M. Pei and Yo-Yo Ma as members. With other former stints at Overbrook Films and Davis Entertainment as president, this Hollywood luminary is one of the most vocal champions of Asians in the industry.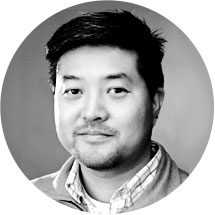 Bernard is a serial entrepreneur, technology pundit and a startup mentor who co-founded South Korean startup-accelerator SparkLabs and Open Web Asia. This former Seoul resident now lives in the San Francisco Bay area, where he is CEO of the new web conferencing platform Vidquik. With a long list of experience at organizations like Lunsford Group, iRG Limited, TED and the Board of Liberty in North Korea, he shares his expertise with the likes of VentureBeat, Mashable, and AlwaysOn as a contributor. He received his B.A. in English and Psychology from the University of Wisconsin-Madison and his MPA in Telecom and New Media Policy from Columbia University.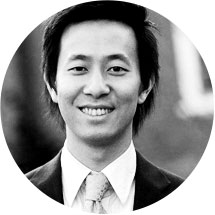 Patrick bleeds in crimson, with three degrees from Harvard: a B.A. in Economics, an M.A. in Regional Asian Studies, and finally, an MBA from Harvard Business School, where he served as president and created a case study on Privy.net. Since then, his experience in venture capital, management consulting, product management and investment banking have landed him at prestigious companies like Bain Capital Ventures, the Princeton Review and Microsoft Gaming Studios. This LA native now drives the business at Accretive in New York City where he serves as principal. A fluent Korean speaker, he's a regular contributor at Forbes and Harvard Business Press as well.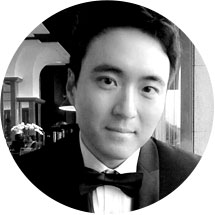 Jonathan is no stranger to Seoul's glamorous socialite scene. When he's not attending parties, collecting wine, playing golf or frequenting art galleries, he performs his day job as the Head of Business Development at the world's largest marketing communications group, WPP, in Korea. This fluent Korean speaker and former California resident earned his B.S. in Management Science at UCSD, and lived in LA before moving back to Seoul. He works under WPP as the Managing Director of GroupM Entertainment Korea, the number one media investment management group in the world. He serves as a Junior Board member at the world famous string orchestra, Sejong Soloist, and actively supports the Seoul Philharmonic Orchestra as a patron member.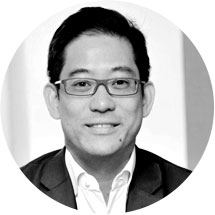 Brian is a globetrotting executive who was one of the early movers to Shanghai in 1998. He hails from Palo Alto, California, and has since lived inSan Francisco and New York. He's currently making waves as an investor and startup advisor in Hong Kong and Shanghai. An AngelVest Group backer, this business expert served as the 52nd employee of the Alibaba Group as its former VP of Global Supplier Development.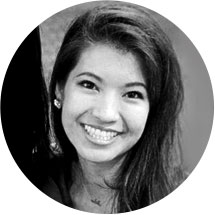 Natalie graced the New York City social scene for ten years where she produced the highly successful "Sexy Summer Nights" parties. She has then brought her philanthropic missions to San Francisco, with causes that include Asia Society, China Institute and the Asian Professional Extension. This Cornell alumni also co-founded Sterling Analytics and has worked in real estate private equity. Now an editor and a product marketing specialist in the Silicon Valley, she focuses on volunteer organizations concerned with the Asian-American community.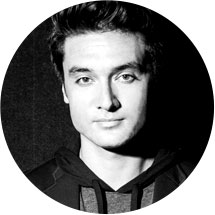 John''s activism in the Asian-American community hails back to when his Irish-American father was pursuing his Ph.D. in Chinese History at a Taipei University. During that time he met a Taiwanese woman whom he would eventually marry, leaving the Catholic Franciscan Brotherhood to move back to the US. Today, their precocious son is redefining the luxury nightlife industry as the co-founder and director of the Filter Members Club, the first private nightclub in Singapore. John runs successful guest-list only nightspots such as Mink, Royal Room, Providence, Ohla Tapas, Fenix Room, Playhouse, and Dream. The bona fide party purveyor is a UCLA alumni who speaks Mandarin and Spanish, and has been featured in Style's "The New Guard - The Nocturnals" and Elle's "Singapore's Richest Men Under 30" in 2012. After once backpacking his way through Southeast Asia, he was inspired to return and now lives in Singapore.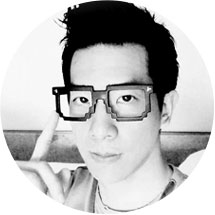 When it comes to luxury living, this Tokyo-based investment analyst takes the cake. Terrence stayed at The Peninsula in Tokyo for a record-breaking 131 nights in one year. Fluent in Japanese, he earned his B.A. in East Asian Studies at Yale University and lived in New York for seven years. This venture expert currently works at equity fund startup Prosperite Japan, formerly serving as an investment analyst at Steel Partners Japan and as a mergers and acquisitions analyst at Credit Suisse and Bank of America Securities.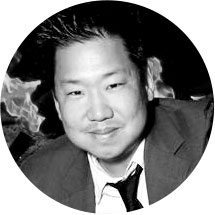 Christopher is a Hollywood dealmaker who has been with Endgame Entertainment since its 2002 debut. Currently serving as its EVP, he has produced critically acclaimed films such as the The Year of the Yao, ...So Goes the Nation, and Every Little Step, which made the 2010 Best Documentary Feature shortlist in the 2010 Academy Awards. The LA-based executive also generates business for film titles such as Hotel Rwanda, Harold and Kumar Goes to White Castle, Side Effects and most recently, JOBS. He's the guy who negotiated the Chinese co-production deal for Looper, while also serving on the board of the Coalition of Asian Pacifics Entertainment (CAPE). He is an alumni of both UC Berkeley and UC Davis.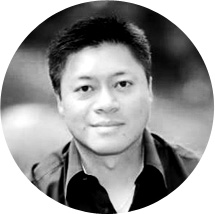 Joseph's fifteen years of experience in Hong Kong finance includes founding Aviate Global, a boutique Asian brokerage, and Hindsight Investment Mngmt., an Asian multi-strategy hedge fund. He began on the sell side, jumped to the buy side, then went right back to the sell side, getting to know everybody worth knowing in the industry along the way. This Anhui native has lived in both New York and Los Angeles, eventually settling in Hong Kong in 1998. This finance magnate graduated from UCLA, and still keeps busy as a leading entrepreneur in the Hong Kong/China sales trading business. Fluent in both Mandarin and Cantonese, his specialties include multi-strategy Asian Equities and Global Macro and Commodity Futures.